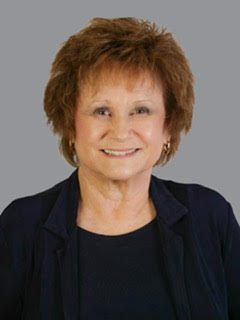 Sheryl Glasgow was elected as Secretary and Bonus Member of the El Paso County Republican Party in February 2021.  She also serves as the Chair for House District 16, since 2017.  She has been involved with the El Paso Republican Party for more than a decade, serving as a Precinct Leader, Division Leader, Vice Chair for County Commissioner District 2 and Senate 10 Chair for 2 terms.  She also served on the El Paso County GOP Executive Committee, and was appointed to numerous executive committees.   She was the Congressional District Representative to the State Executive Committee for the past 2 years.  She has been a County and State Delegate for each election.
     Sheryl and her husband of 45 years moved to Colorado Springs in 1978.  She graduated from Illinois State University with a B.A. in Art and Interior Design working for Home Furniture and Howard Lorton Galleries in Colorado Springs.  She was a professional member of A.S. I.D.  After having their 2 children, Sheryl joined her husband with his business, a commercial landscape maintenance company where she managed the contracts, employees and designed landscapes.  They sold the business and retired a few years ago.  They are the proud parents of two children and 2 grandchildren who live in the Colorado Springs area.
     Hobbies include traveling the world as they have visited many countries.  She studied one semester in France, traveling extensively throughout Europe.  She has been to South Africa, Zambia and Zimbabwe, throughout Thailand, China and Vietnam, Bali and Singapore.  They dived the Great Barrier Reef in Australia and traveled New Zealand, Fiji, Tasmania and the 3 coasts of Australia.  They scuba in every country they are and the undersea world is her favorite.
     Horses and big cats are her favorite animals, spending 7 years with her daughter showing her AQHA horse.  She volunteered at the Big Cats of Serenity Springs giving tours for 10 years.